Aamara Biswas provides the spark of economic empowement through a program of trust and support for women and girls who live in the dire conditions of extreme poverty around the world, Today, the innovative and proven concept of Funding with Trust, developed by Joyasree (Ranu) Mahanti, founder of Our Biswas, has touched the lives of thousands of women who have lifted themselves up to be contributing members of their families, and to serve as leaders in their community. 
Image: Women of Noliasahi, India
Through interest free loans and the Funding with Trust program, participating women have the resources to address emergency needs, develop or expand their livelihood, pay school fees for their children and are able to improve heathcare for themselves and their families. Without such loan, millions of very low-income women face urgent needs, but have no alternative to borrowing from money lenders who typically require 10% or more per month interest and refuse to accept repayment except of the entire principal. This requirement of moneylenders is nearly impossible to save for many women, often resulting in an endless cycle of indebtedness. 
Our Biswas is a social benefit organization that thrives on mutual trust and empowers marginalized women living in remote villages and urban slums. We work in partnership with local, grassroots community-based organizations (CBOs) and non-governmental organizations (NGOs). Biswas is the Hindi word for 'trust'.
The success of Our Biswas is a global team effort that includes the community coordinators, our partners, our donors, our board of directors and the women participating in the programs. We welcome you to be a part of this collaborative effort that improves this world we share.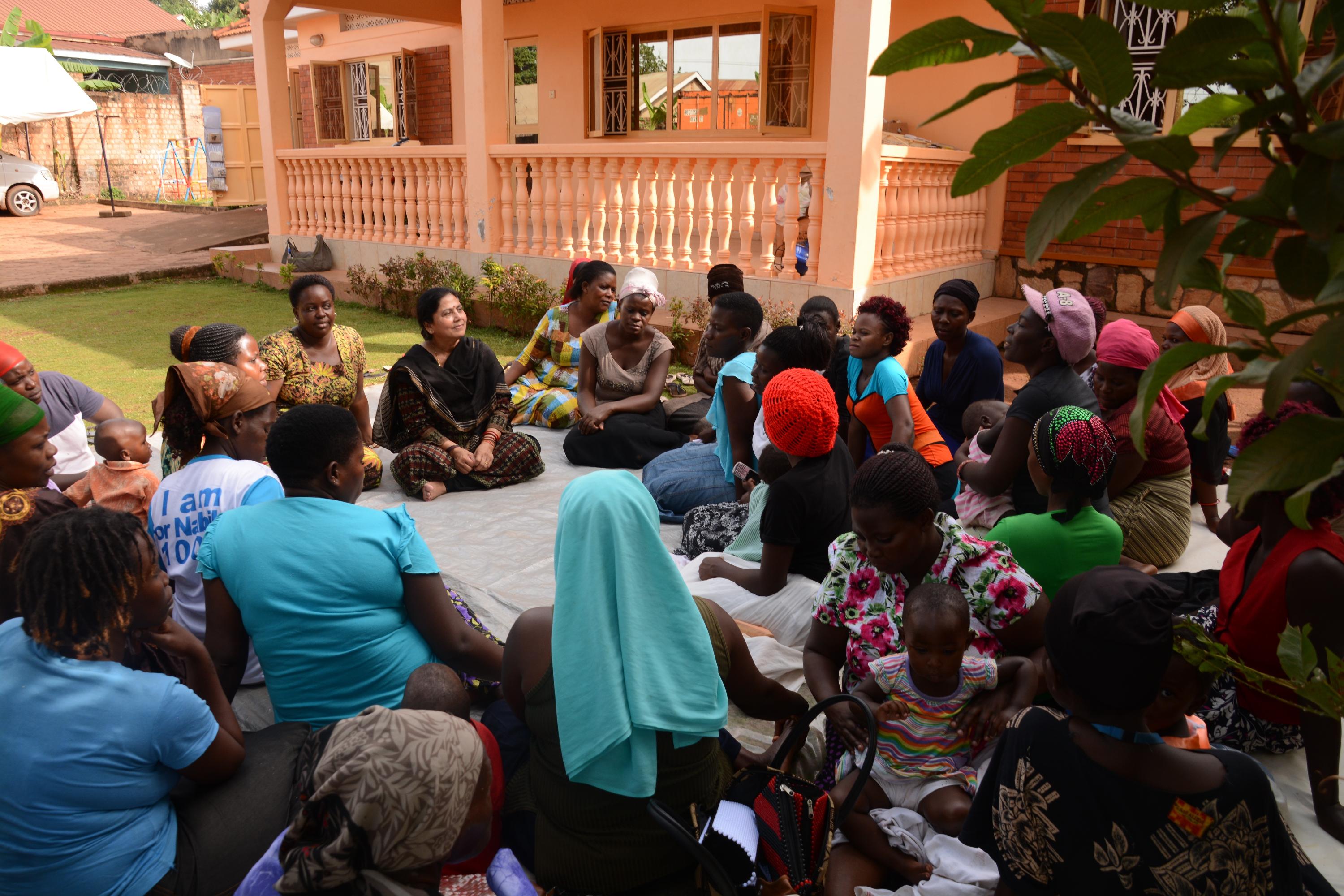 Image: Women of Busega, Lubaga Division, Kampala District, Uganda